Dog Sitting
£20 per day/night (£30 on Bank Holidays, unless your dog stays longer than the one day)
No availability between 15th December & 2nd January.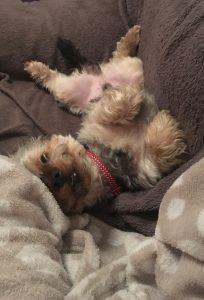 Whether it's an over night stay or a vacation for a couple of weeks, if you need a place for your dog to stay while you're away and you don't like the idea of kennels, and would much prefer a home environment with other dogs then please get in touch.
Your dog(s) can come and live as part of my family while you're away, providing a home away from home feel.
---
Please note: Due to restrictions on how many dogs can be walked by one person, I'm sorry to have to restrict dog sitting to dogs I have previously worked with. Any dog stopping here needs to have been spayed/neutered and have no aggression towards other dogs.
---
Please get in touch as soon as possible to book your dog(s) in. This is a very popular service and places get booked up well in advance.