Dog Walking
£10 per hour for one dog + £7 per any additional dogs (£15 & £10 on Bank Holidays)
Availability is limited so please get in touch at you earliest convenience.
Current Dog Walking Availability: Fully Booked
Walking your dog helps build a very special bond in a way nothing else can.
However if you find that your days are becoming increasingly busy or that one day in particular is causing you problems and you're struggling to give your dog(s) a good walk please get in touch.
I can walk your dogs by themselves if you prefer or they can come for a pack walk with my dog and any other dogs I have in my care at that time. (Please note that should you want your dog to come on a pack walk they must be spayed/neutered and have no aggression towards other dogs).
---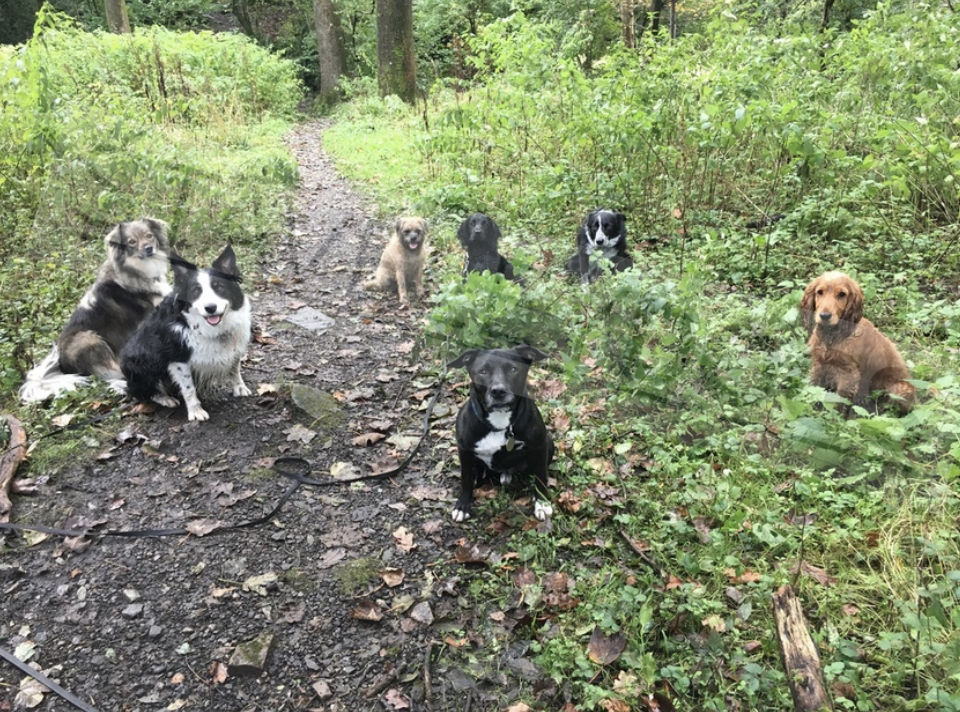 ---
Before I start walking your dog(s) I would request that I come to your home to meet you and the dog(s) and to go on a small walk so they are able to become comfortable with me. Walking for dogs is migration; they are migrating with their pack; even if the pack is just you and them. Wolves do this to move with their prey and to find a new territory; which is a strong need ingrained in them. Dogs being descendants from the wolf also have this need. The fact they come home after every walk doesn't matter; the walk fulfills this need.