Our dogs, Timmy and Barney, have had a lovely holiday while we've been away and we (and the dogs!) can't thank Laura enough for her hospitality!
Timmy and Barney both enjoy their home comforts, and we were thrilled that we could leave them with Laura, knowing that they would be safe, warm, and happy in a home, with lots of human and dogs company!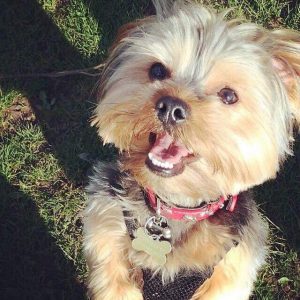 Laura (and Salty) met my mum and I with our dogs before we went away so she could get to know them and ensure they would be comfortable with her whilst we were gone. Timmy (who can sometimes be nervous around new people and dogs), and Barney both loved her straight away! We knew they would be absolutely fine in Laura's extremely capable hands!
When we returned, our dogs, although happy to see us, were in no rush to leave! They had clearly been loved and had settled really well into Laura's home which was lovely to see, particularly as they are usually very unsettled without us!
We can't thank Laura enough for her help! We wouldn't trust anyone else with our boys and are so thrilled we can now go away with total peace of mind (and I'm sure Timmy and Barney are very excited for their next visit)!